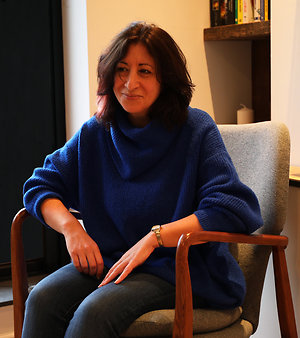 About Me
My name is Sigal Shalev

Having trained as an integrative counsellor, I work relationally, holding in mind a range of psychological theories, whilst tailoring the work to each client's needs, and endeavouring to understand each client's perspective of his or her life and experiences.

I strive to provide a safe, confidential and inclusive environment in which you can openly explore whatever may be on your mind, in your own time.

People seek counselling for many different reasons. During our first session you will be invited to talk about what you hope to gain from our sessions together.

Whether you feel that you have a specific problem you would like to explore, or just feel stuck in a rut, without necessarily knowing why, I would be happy to work with you to improve what we can, or accept those things that cannot be improved.

I offer short- or long-term counselling, depending on each client's preference.

You may be generally happy with your life but have a specific concern, such as the illness or death of a loved one, or an anxiety about an upcoming event. In which case, attending sessions for a shorter period of time would probably suit you best.

However, if you would like to explore elements of your life or relationships more deeply – exploring your past, as well as your current life and your hopes for the future – then longer-term work would probably be more suitable for you.

I tend to work as holistically as possible – taking into consideration my clients' mind, body, culture, race, spiritual beliefs, age, physical ability, gender, sexuality, and whatever else may seem important.

Where relevant, both short and long-term counselling may look at your relational patterns, habits and beliefs that may be contributing to your reason for seeking counselling.

Sessions usually last for fifty minutes.